London 2012 Olympics Medalists Parade in GINZA
The Japanese Olympic Committee (JOC) hosted a parade in Ginza, Tokyo on the August 20th, 2012 to honor the Japanese Olympic team for winning 38 medals at the London 2012 Olympics, the most medals ever won.
Japanese Medalists in London 2012 Olympics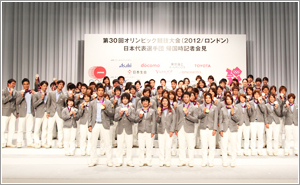 The Japanese Olympic team won a total of 38 medals consisting of 7 golds, 14 silvers, and 17 bronzes at the London Olympic Games. All 76 medalists are introduced here."